Fall Protection Equipment
Safety Block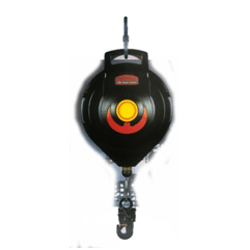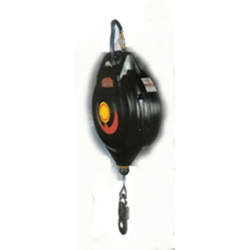 Features
Dual Locking system to stop falls immediately.
Optimal fall shock effect absorption.
Strong ergonomic grasping handle for installation.
Anti-impact, anti-corrosion casing.
Each part is used with stainless steel or corrosion resistive materials.
4.2mm galvanized cable used, dual cable placed.
Snap hock id placed at the end of cable.
Double-closure attachment carabineer.
Complied with the European and United States' manufacturing requirements.
$200,000 liability insured.
Specifications
Model
Cable Length
Cable Dia
Size(m)
(W x L x H)
Weight (Kg)
Remark
YS3000
10M
Ø4.2
198 x 266 x 123
6.3
ABS,PC
YS3012
12M
Ø4.2
198 x 266 x 123
6.4
ABS,PC
YS3015
15M
Ø4.2
198 x 266 x 123
6.6
ABS,PC
YS3020
20M
Ø4.2
269 x 342 x 119
9.1
ABS,PC
YS3025
25M
Ø4.2
269 x 342 x 119
9.4
ABS,PC
YS3030
30M
Ø4.2
269 x 342 x 131
11.9
ABS,PC
YS3035
35M
Ø4.2
269 x 342 x 131
12.2
ABS,PC